Whether this is her first pregnancy or not, below you will find a list of thoughtful Mother's Day gifts for expecting moms.
Should you buy Mother's Day gifts for expecting moms?
If you're wondering whether soon-to-be mommas deserve some special treatment on Mother's Day…
The answer is YES!
Pro Tip: Look for the 🚨 Last Minute Alerts for perfect last-minute Mother's Day gifts for expecting mothers.
This post contains affiliate links. I may earn a small commission if you purchase something through one of these links. As an Amazon Associate, I earn from qualifying purchases. Thank you for the support!
Moby Bump & Beyond T-Shirt Wrap
Price: $$
I am obsessed with this shirt.
I even featured it on another post I wrote: The Best Baby Carriers, Wraps, and Ring Slings of 2021.
This is something that she can wear now during her pregnancy but will continue to grow with her and the baby.
The Moby Bump & Beyond shirt can be used as a belly wrap to provide support during the second and third trimesters.
After birth, the Bump & Beyond shirt transforms into an easy-to-use wrap carrier for the baby. It is perfect for skin-to-skin in those early weeks!
Mama Bee Gift Set By Burt's Bees
Price: $
Pamper her this Mother's day with belly butter for her growing tummy and soothing leg and foot cream.
Pro Tip: Treat her to a belly rub and leg massage with this gift set!
A Guided Pregnancy Journal
Price: $
I personally own this journal and it is beautiful.
It has all of the traditional prompts for pregnancy milestones, places to put bump pictures, sonograms, and more.
There are also pockets throughout the book to store any other sentimental memorabilia.
I must have looked at two dozen different pregnancy journals before purchasing this one because it was by far the best one that I found.
UPDATE: I am currently expecting my second baby, so I purchased a second pregnancy journal. I am just as happy with this second journal as I was with my first!
Sophie The Giraffe is a household favorite baby and teething toy, so when I saw their pregnancy journal I knew I wanted to try it out. The journal has beautiful prompts that give the same information as my original pregnancy journal but are presented in a unique way so this baby will feel just as special with a book of their own.
Bump Boxes
Price: $$
This is such a cute idea! Bump Boxes are available for the first, second, or third trimester, so you can get her something specifically tailored for whatever stage of pregnancy she is in.
🚨 Last Minute Alert: Bump Boxes are available on Amazon with free 2-day shipping (even if you don't have Amazon Prime!), so they make a great last-minute mother's day gift.
Maternity Hospital Gown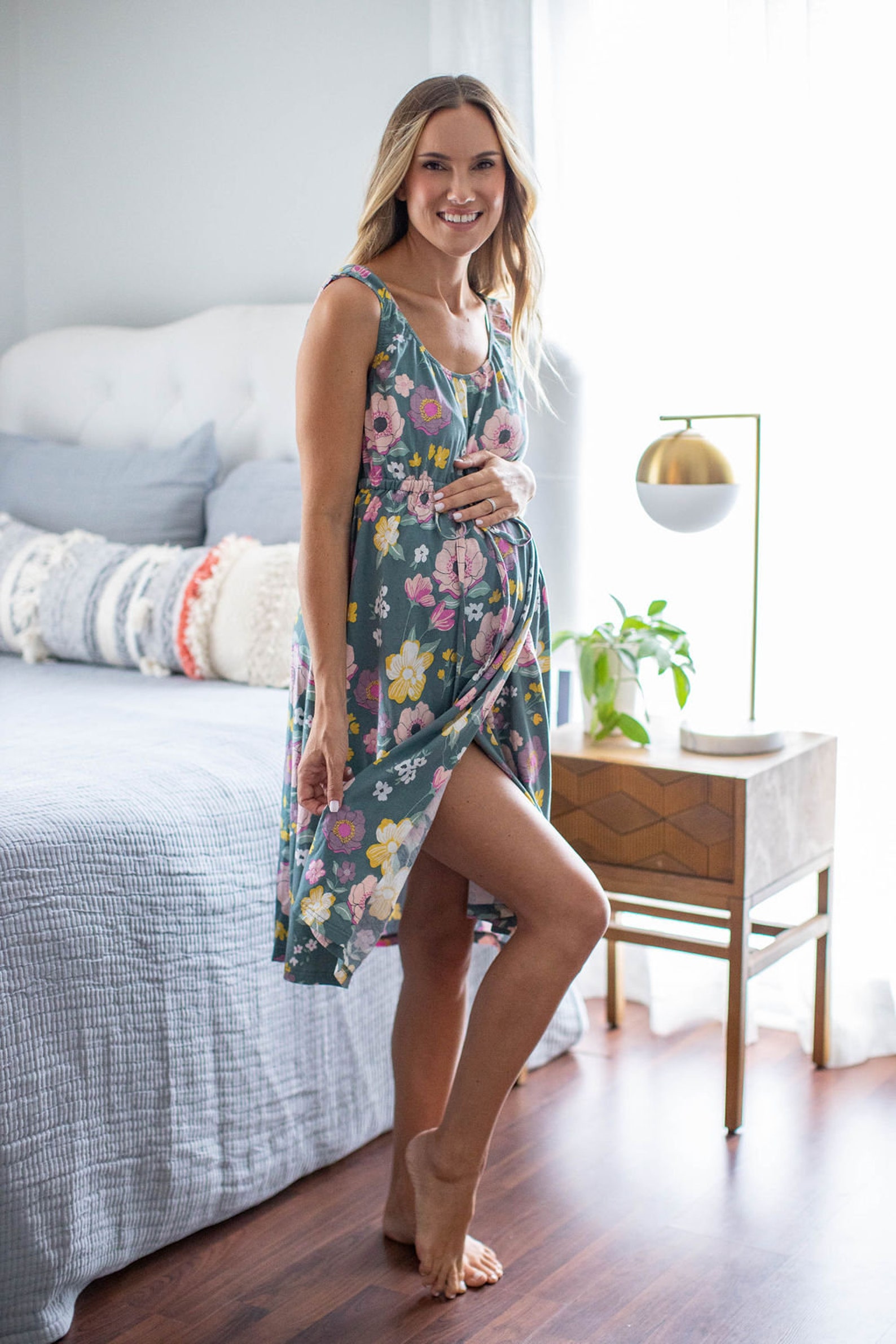 🡺 Shop Maternity Gowns On Etsy 🡸
Price: $
Most 'Hospital Bag Checklists' have a maternity hospital gown on them, but many women don't treat themselves to them!
Maternity hospital gowns like this one are comfortable but have easy access to all of the required monitors and sensors at the hospital.
These gowns are also super convenient for nursing moms and moms who are recovering after delivery. She can keep wearing this dress at home.
Bonus: This maternity hospital gown is covered in the back! So she won't have to worry about feeling exposed while pacing around the hospital room or labor and delivery floor.
Fetal Doppler
🡺 Check Price 🡸
Price: $$
Are her OB appointments her favorite days because she gets to hear the baby's heartbeat?
With a fetal doppler, you can listen to the heartbeat together any time*.
*Check with your doctor first before using a personal fetal doppler device.
I personally own the Sonoline B Fetal Doppler and love it. I have also lent it to countless friends to borrow during their pregnancy as well.
Nothing brings a smile to mommy's face like hearing her baby's heartbeat.
Audible: Instant Download Mother's Day Gifts For Expecting Moms
Price: $-$$$
📢 Last Minute Alert: because this is a digital gift, you will receive it within minutes of purchasing! This is one of the perfect last-minute Mother's Day gifts for expecting moms.
I loved my subscription to Audible during my pregnancy.
Audible allows you to download and listen to just about every book you could ever think of–including pregnancy and parenting books!
Busy mommas-to-be will love that they can multitask and listen to books while commuting, working out, doing chores, etc.
I Found 'What To Expect When You're Expecting' on Audible, and I was able to listen to the whole thing in a few days while driving to and from work. The time that would have been otherwise wasted just listening to the radio!
You can purchase Audible in a few ways:
You can gift 1, 3, 6, or 12 monthly subscriptions.
You can gift an individual book from the platform.
You can gift a 'credit' which is good for anyone book from the platform, but they get to choose which one.
🡺 Check Plans And Pricing Here 🡸
Like The Idea Of A Book But Not A Fan Of Audible?
Read my 6 Super-Helpful Books To Read During Pregnancy guide for a list of ideas!
Related Posts:
The Big Fat Activity Book For Pregnant People
Price: $
If you're looking for something that will give your expecting mom a good laugh, The Big Fat Activity Book For Pregnant People is it!
This activity book has hilarious games, mazes, word puzzles, musings, and more to capture the essence of what pregnancy is really like.
Ultrasound Picture Frame
Price: $
An ultrasound picture frame is perfect for any stage of pregnancy.
This keepsake frame will allow your momma-to-be to display ultrasound photos from the first, second, and third trimesters.
It is so cool to see the evolution and progression of the baby when you display the ultrasound photos next to each other.
Mother's Day Gifts For Expecting Moms From Etsy
Price: $-$$
Whether you are looking for something sweet and sentimental like this bracelet, or something to make her laugh like these socks, Etsy has you covered with hundreds of unique and personalized mother's day gifts for expecting moms that you could think of.
Pro tip: If you've never shopped on Etsy before, you might think it is just for handmade crafts with long shipping times, but Etsy has so much more to offer! There are tons of products with fast and free shipping too.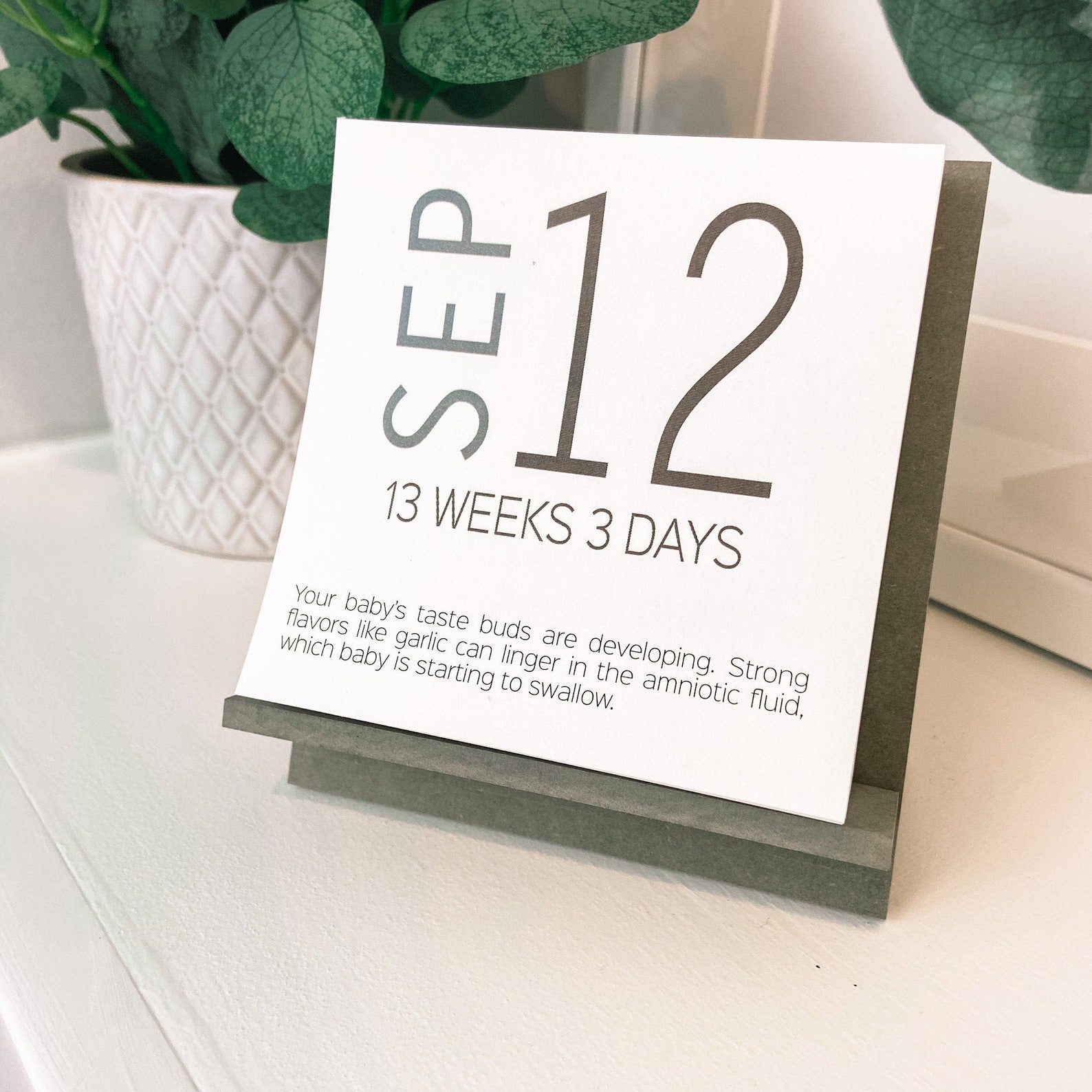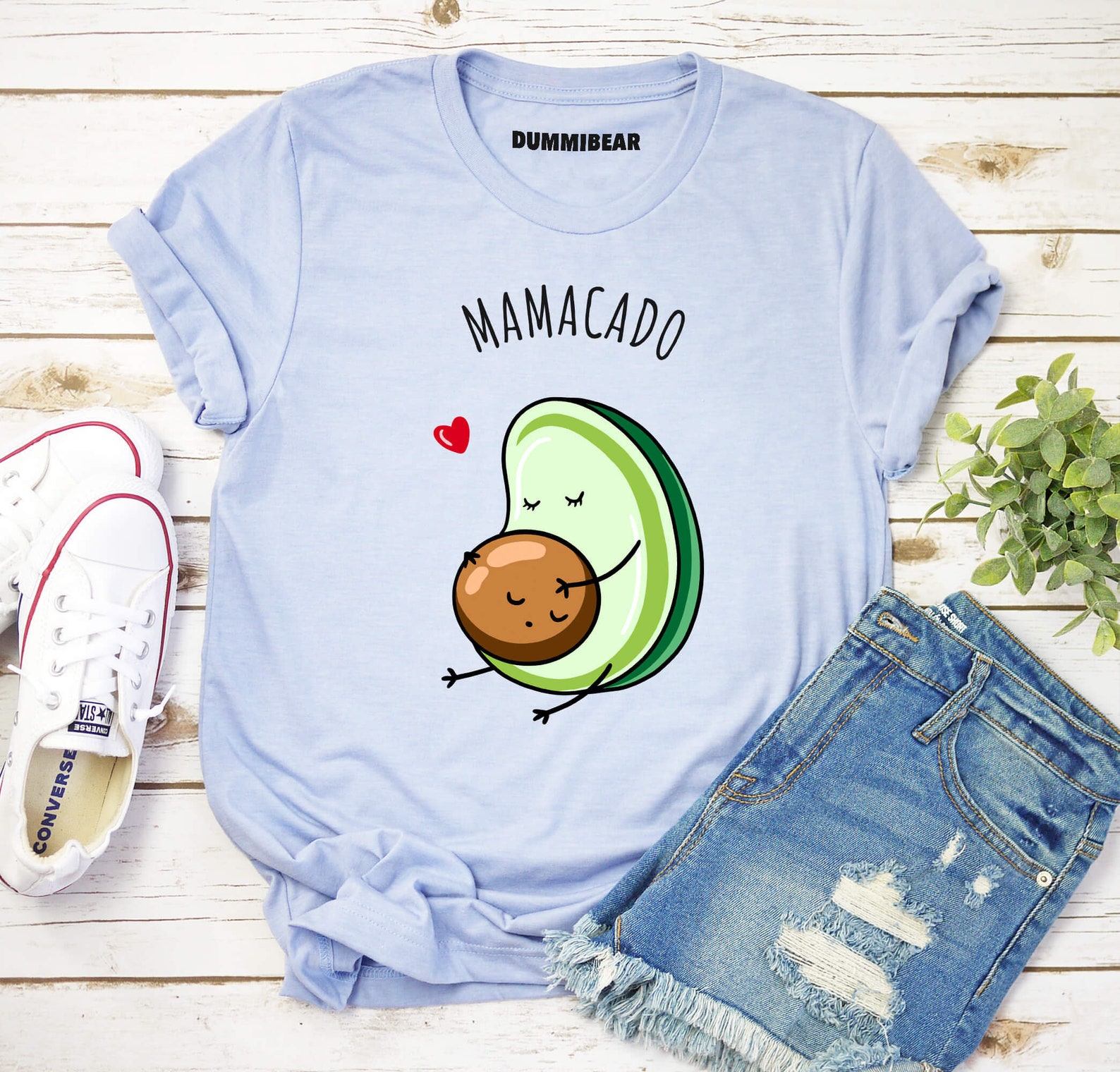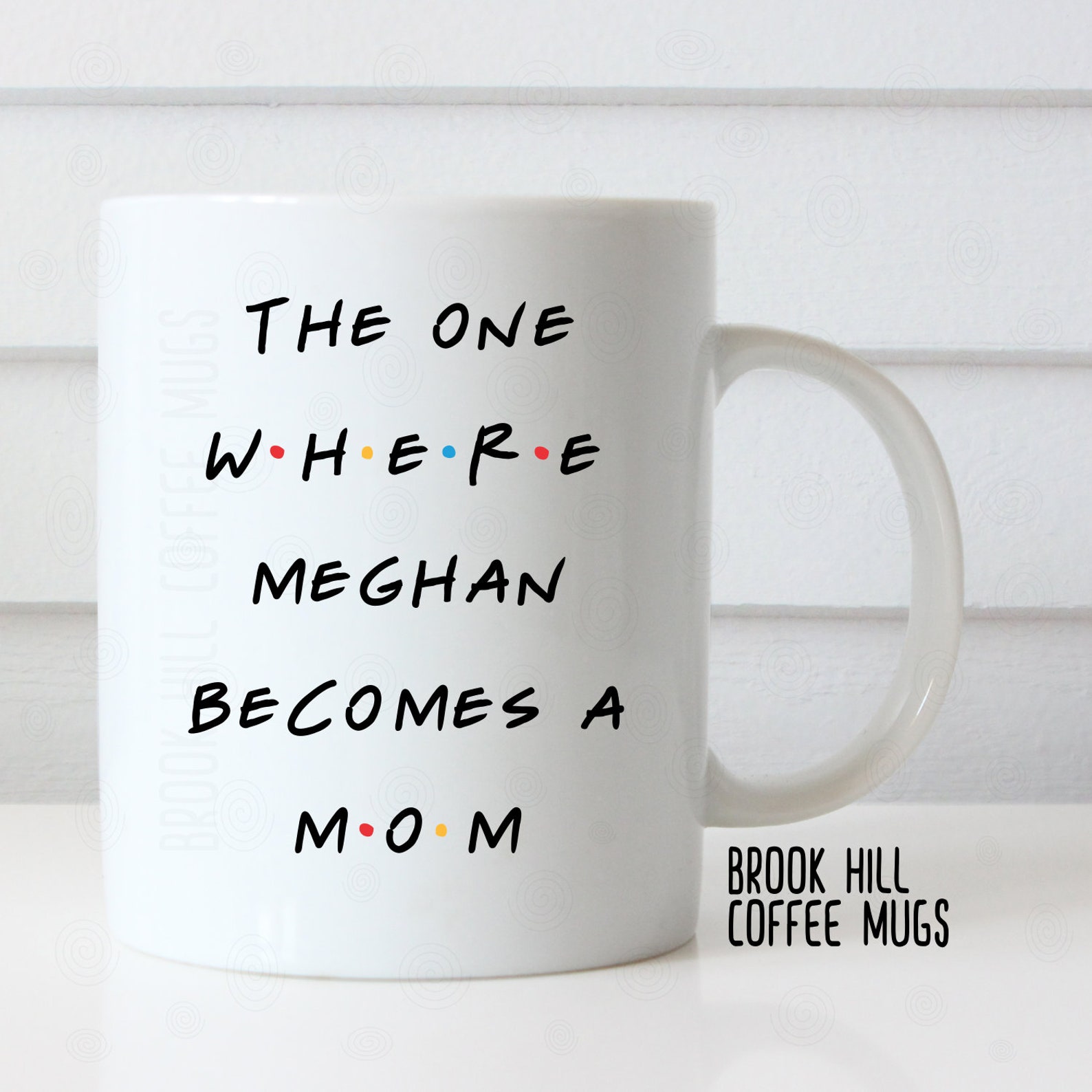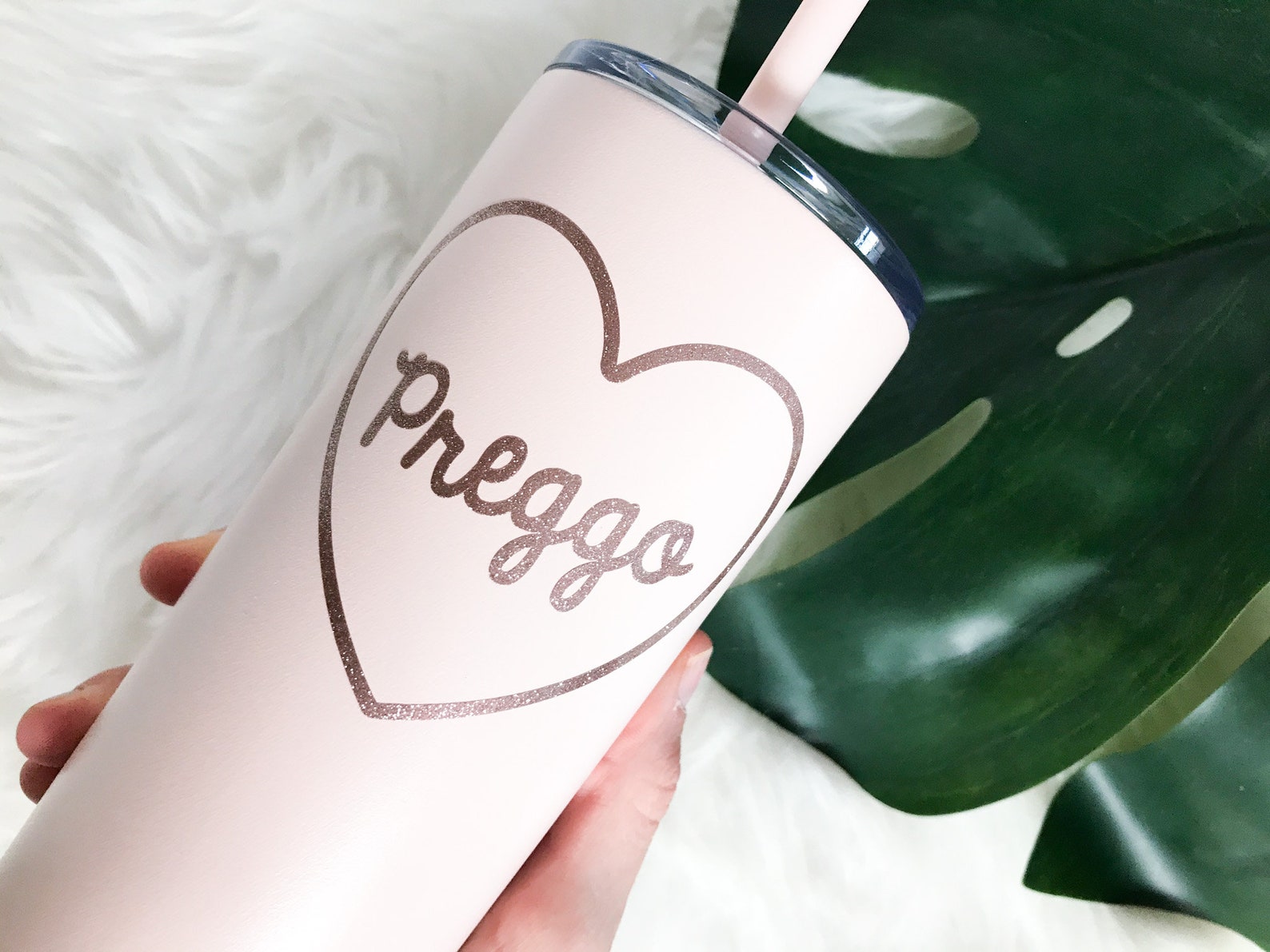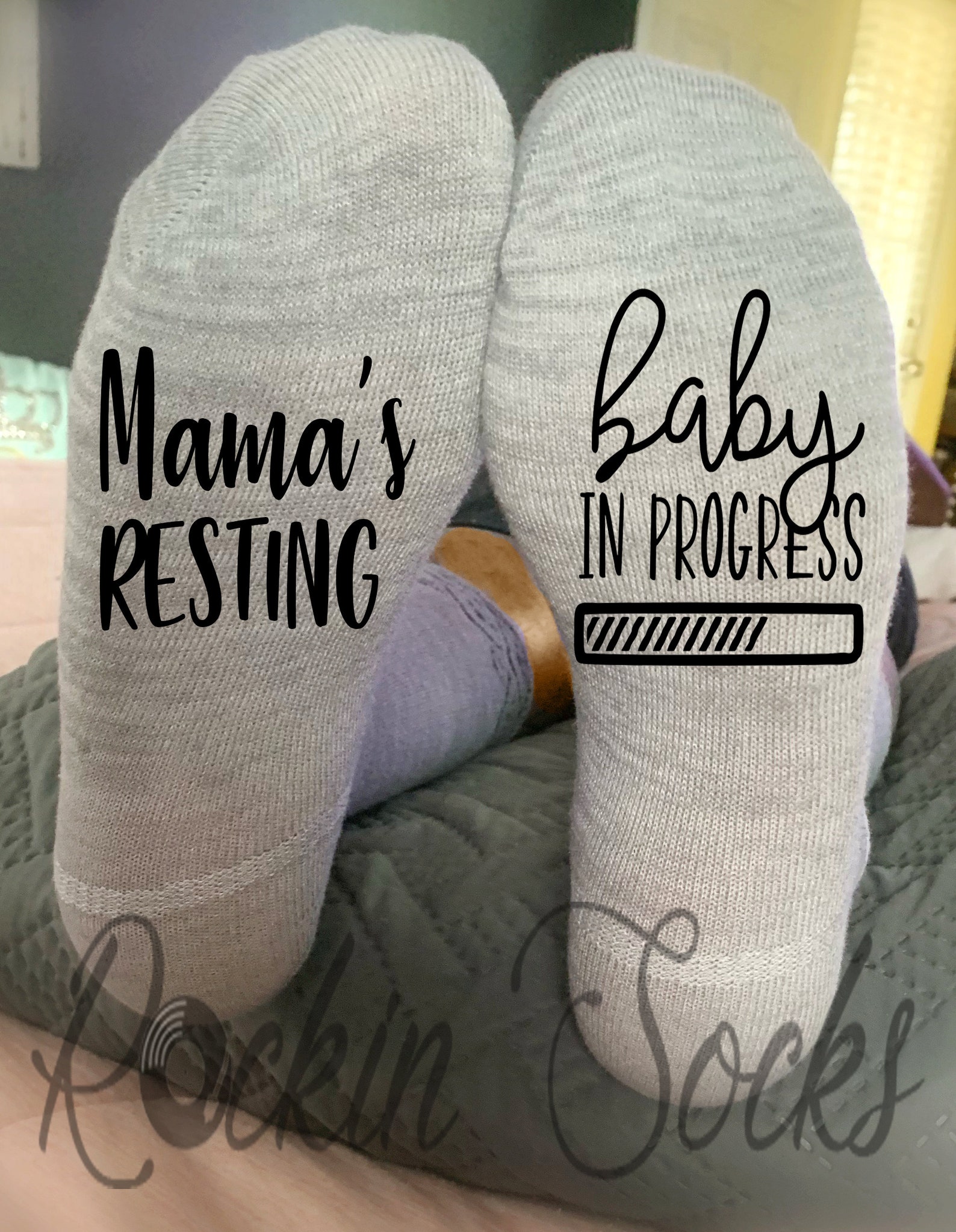 Related Posts: